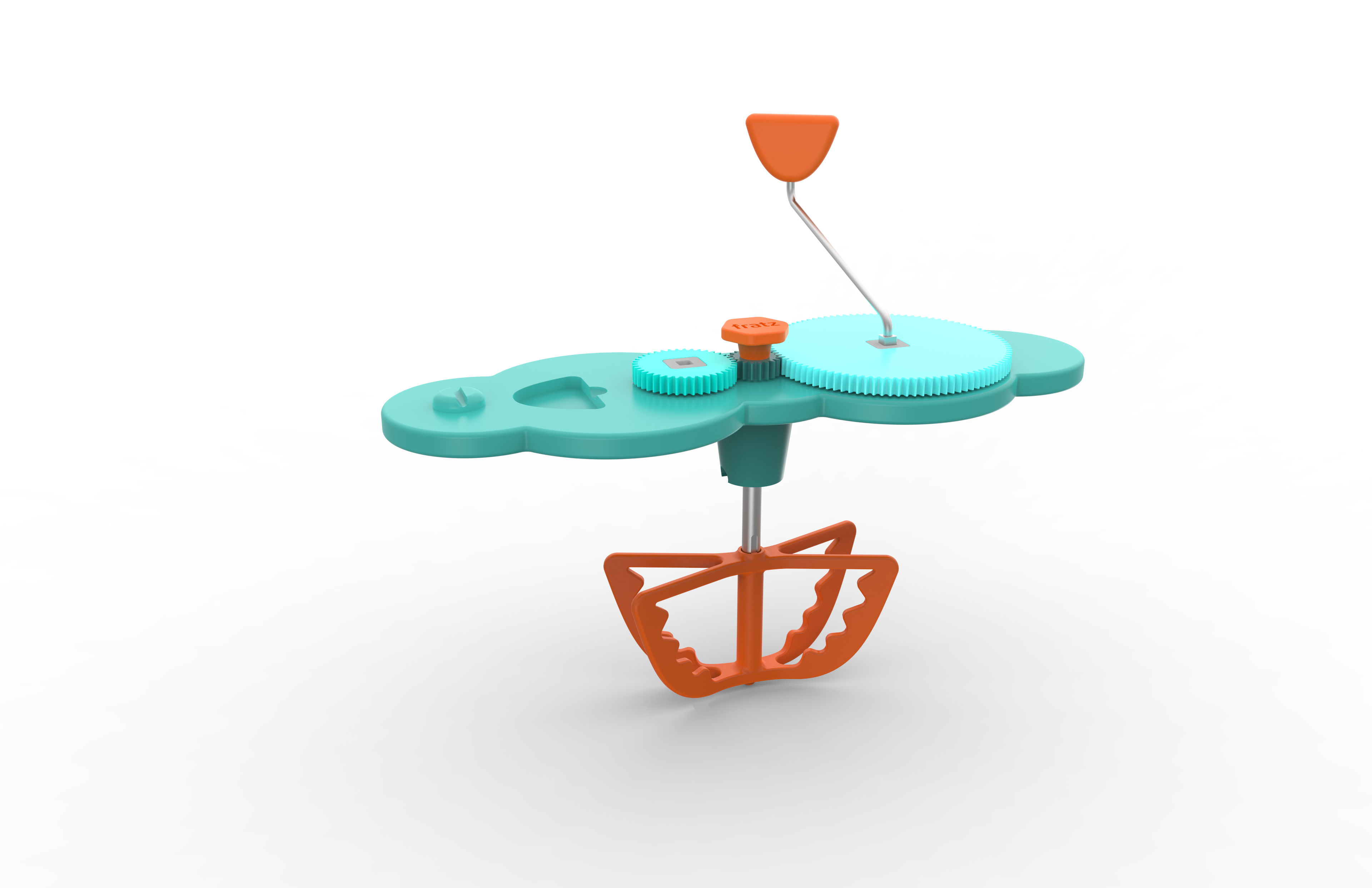 Fratz is a mechanical whisk especially designed focussing on ergonomics and the target group children.
To add some extra fun to baking Fratz can be easily taken apart and put together again using a building block system. One can easily change between two speeds by changing the handle from one gear wheel to another. This way children learn to understand the mechanical system of a whisk and what influence the size of a gear wheel has on it.
The function of the mechanics are further visualized through the colors. Moving the orange colored handle will put the stirring part of the same color in motion.
Genderneutral colors allow for all children despite their gender to enjoy the whisk.
The ergonomic factors of robustness, feedback and mechanics are the grounds for succes of the mentioned features.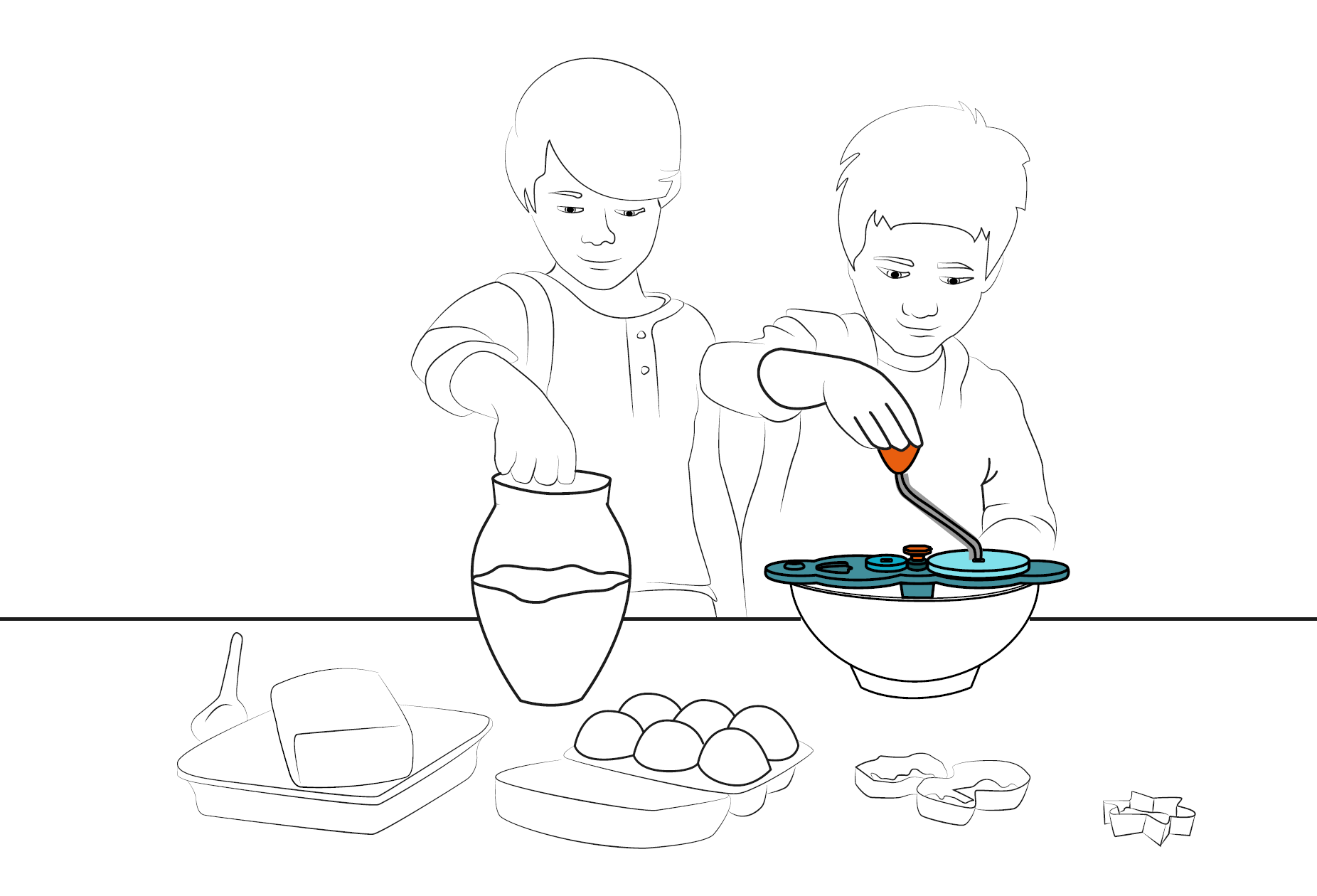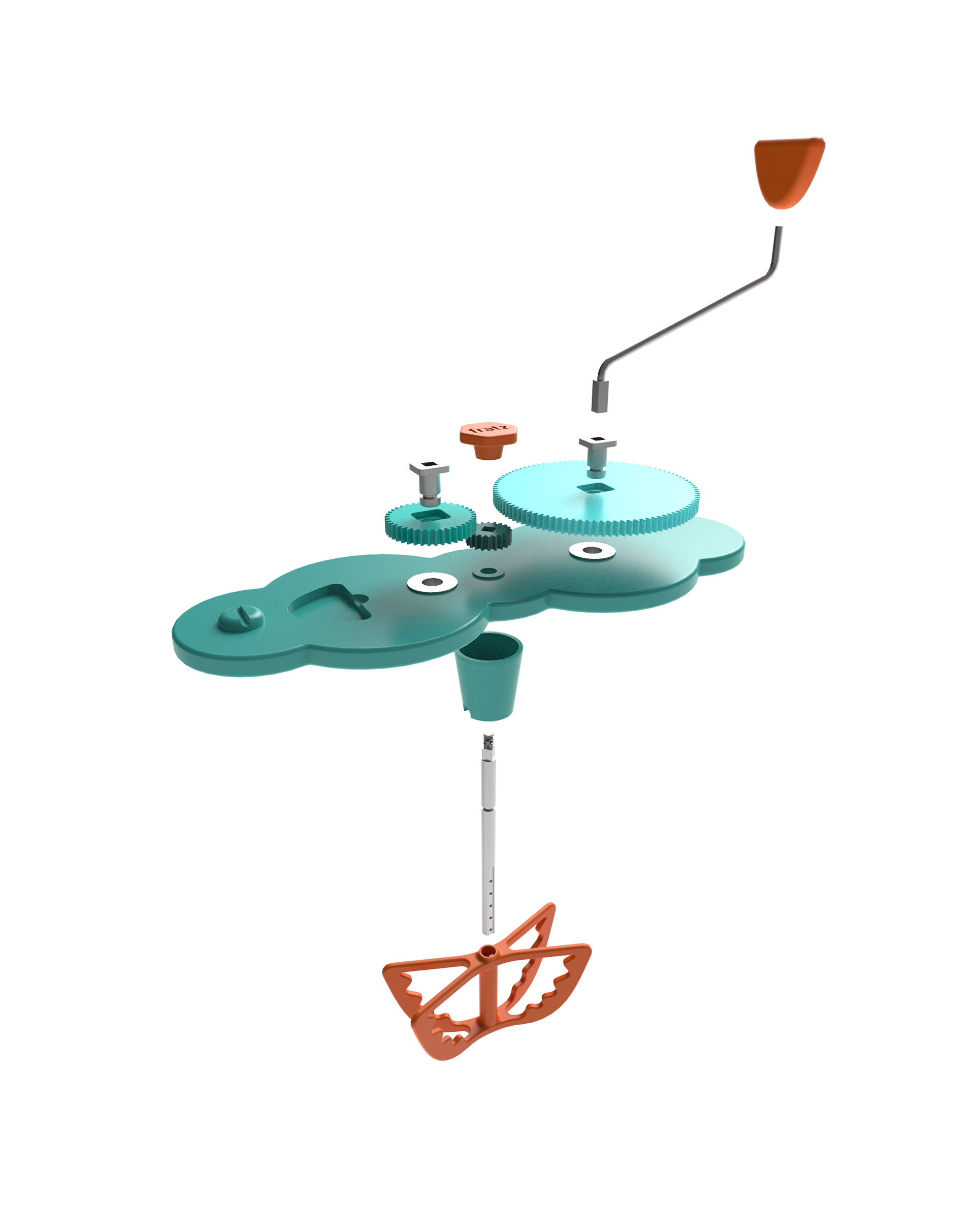 Fratz is built with two materials, die-cast aluminum and through injection molding produced BPA free plastic. Since all single parts can be taken apart from eachother because of the building block system defect parts can easily be replaced and recycled.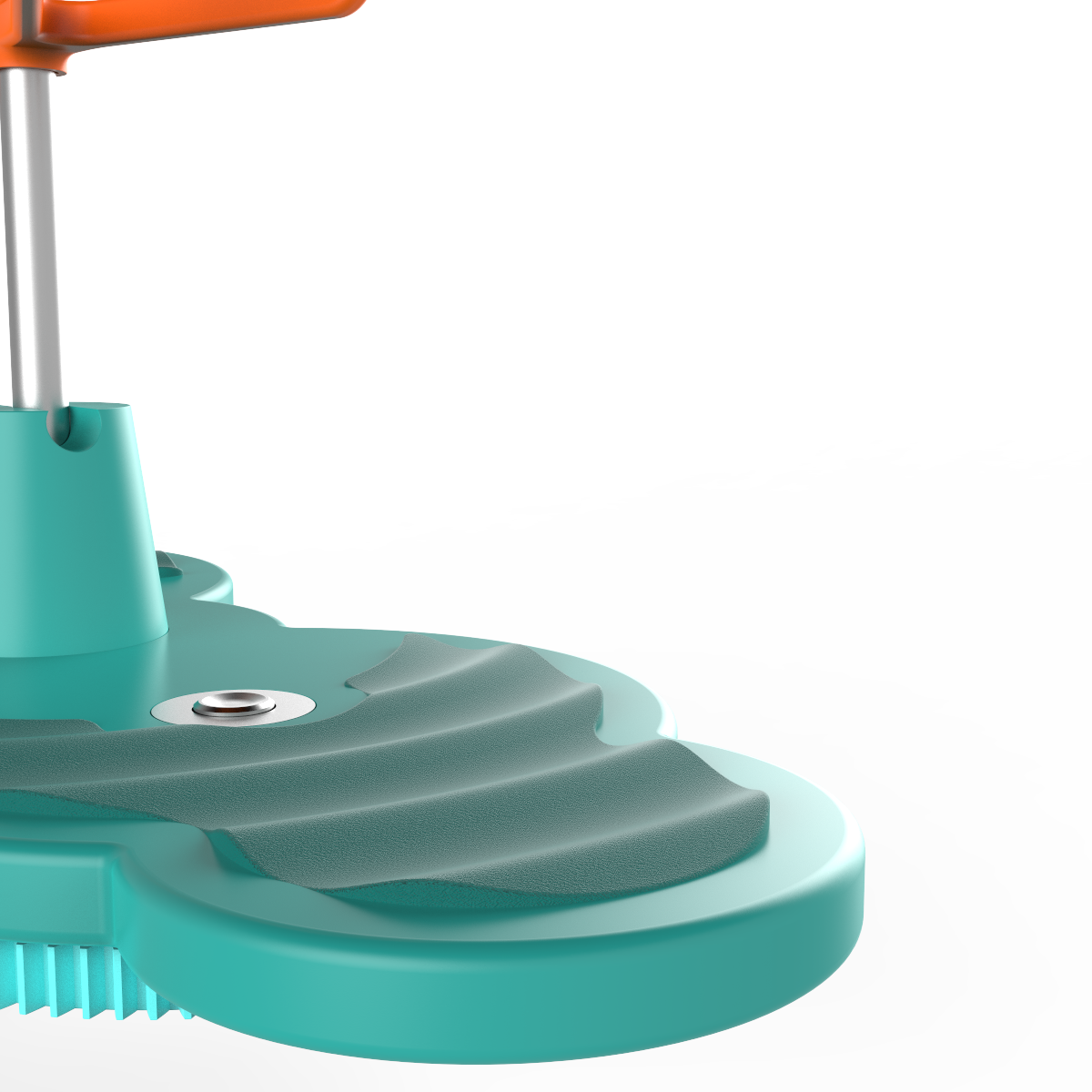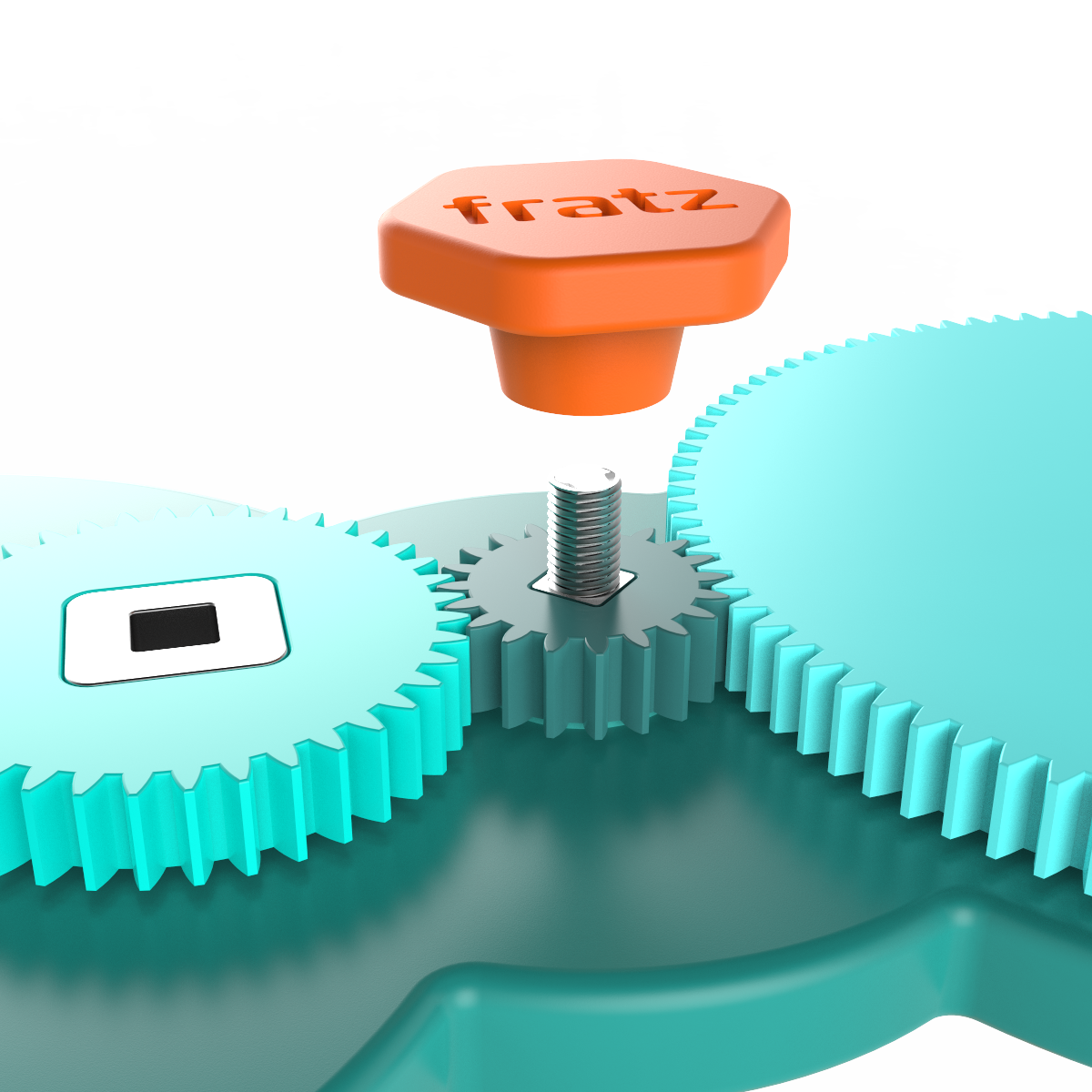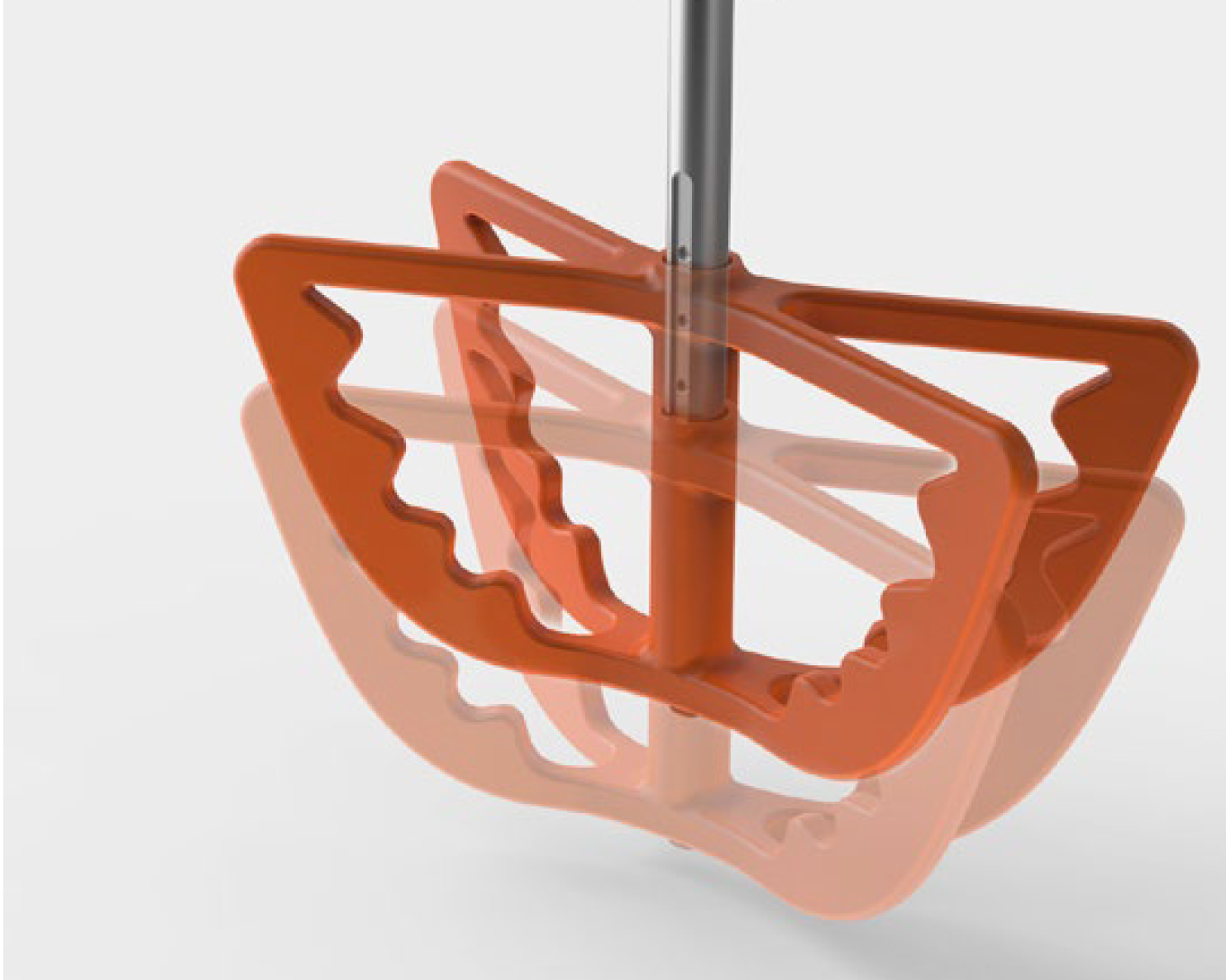 The rubberized corrugation on the bottom side of the base plate and the height-adjustable stirring part allow for the use of various sizes of bowls. For easy stowage all parts can be clipped onto to base plate.