GEN A AR is a critical approach to digitalisation in the present and in the future. It's an augmented reality mask for the generation Alpha for personal everyday use.
The AR mask deals with the aspects of consumer and data protection and the right to privacy. The mask combines the technological advances in form of the integrated augmented reality with a consumer data protecting technology. To preserve the right to privacy the transparent mask's inner layer can be transformed into a one way mirror.
Through AR the user is shown relevant information about consumer goods and services. The mask replaces the smartphone in all its functions and tasks. Furthermore it is considered to be a lifestyle and fashion accessorie and offers the possibility of cutomization.
GEN A AR ist eine kritische Auseinandersetzung mit der Digitalisierung in der jetzigen und
kommenden Zeit. Sie ist eine Augmented Reality Maske für die Generation Alpha für den privaten
täglichen Gebrauch.

Die AR Maske beschäftigt sich mit den Aspekten des Verbraucher- und Datenschutzes sowie mit dem
Schutz der Privatsphäre. Sie kombiniert dabei den technischen Fortschritt in Form der integrierten Augmented
Reality mit einer die Nutzerdaten schützenden Technologie. Um die Privatsphäre des Trägers im
öffentlichen Raum zu schützen, kann die sonst transparente Maske verspiegelt werden.

Über die AR lassen sich für den Verbraucher relevante Informationen über Konsumgüter und
Dienstleistung einblenden. Die Maske ersetzt in ihrer Funktion als mobiles Interface zudem das Smartphone 
und erfüllt dementsprechend alle Aufgaben, für die bisher das Smartphone zuständig war. Desweiteren ist
sie aber auch Lifestyle und Fashionprodukt und bietet über Accessoirakkumodule die Möglichkeit
der Individualisierung.
The masks upper layer has an integrated OLED screen that will play an encrypted animation which can be used for cashless payments or as an indentification.

​​​​​​​

Die Maske verfügt auf ihrer oberen Schicht über einen OLED Bildschirm, der eine Verschlüsselungsanimation anzeigen kann. Diese Funktion kann für das bargeldlose Bezahlen genutzt werden, aber auch als Identitätserkennung dienen.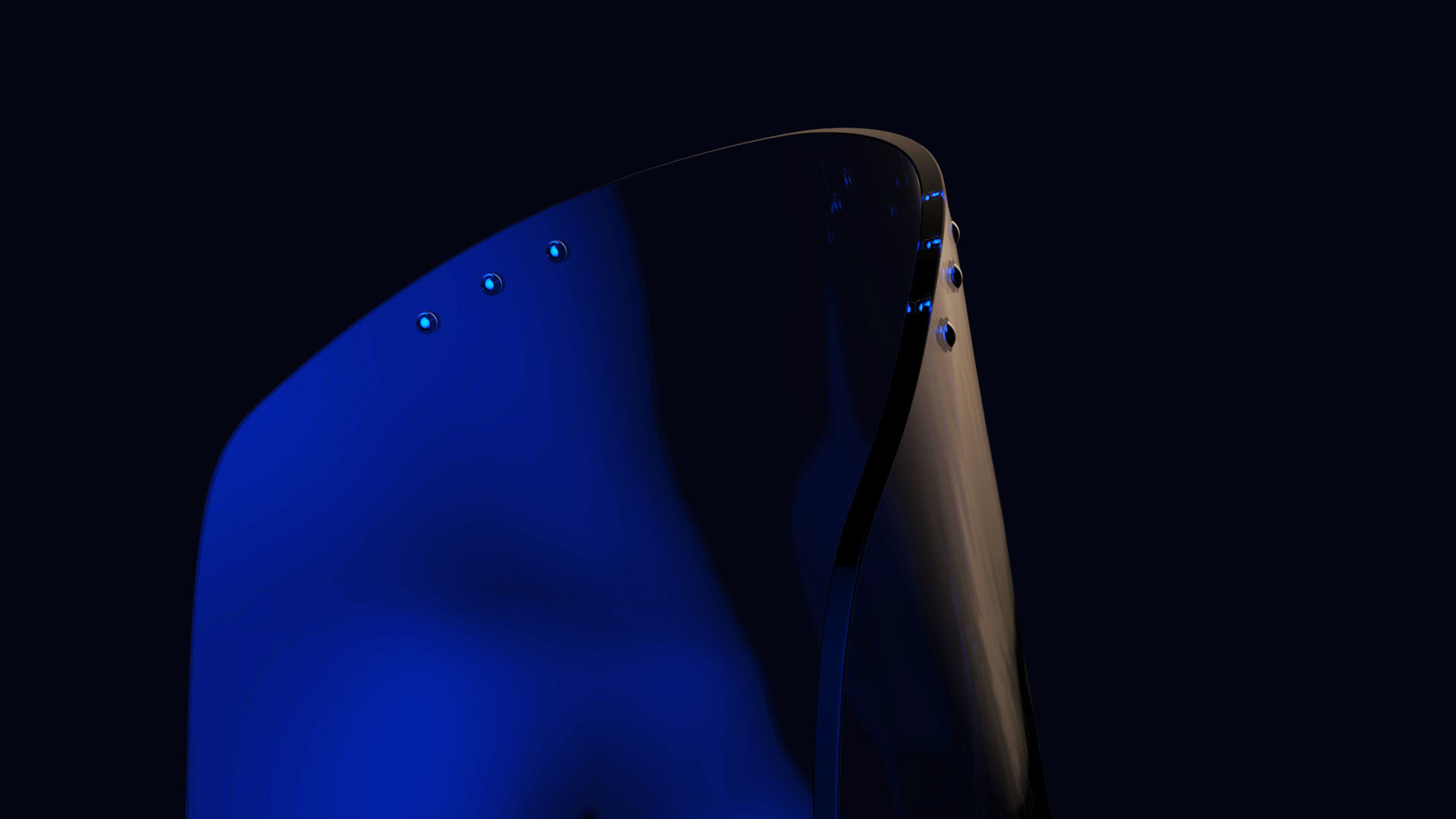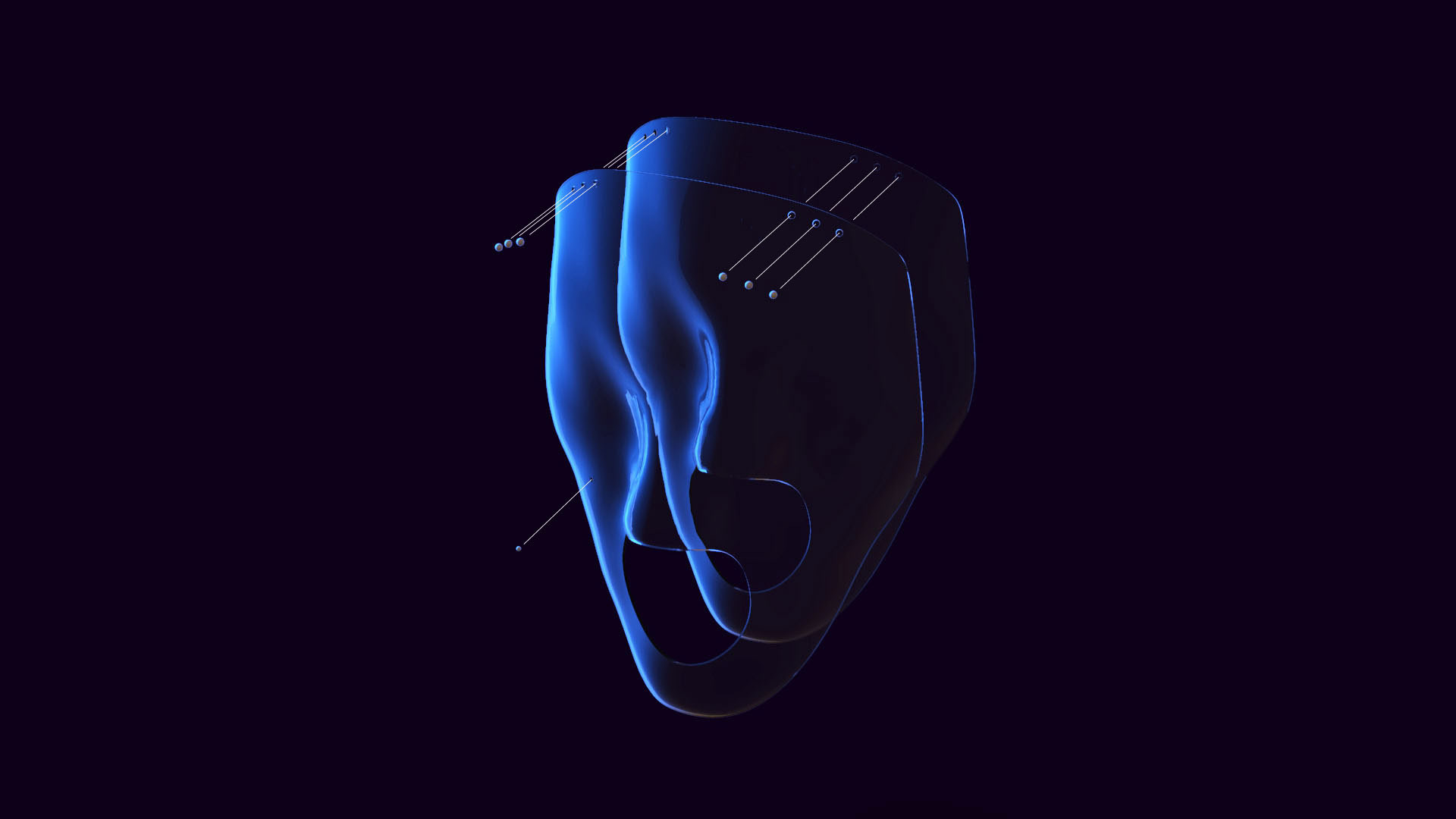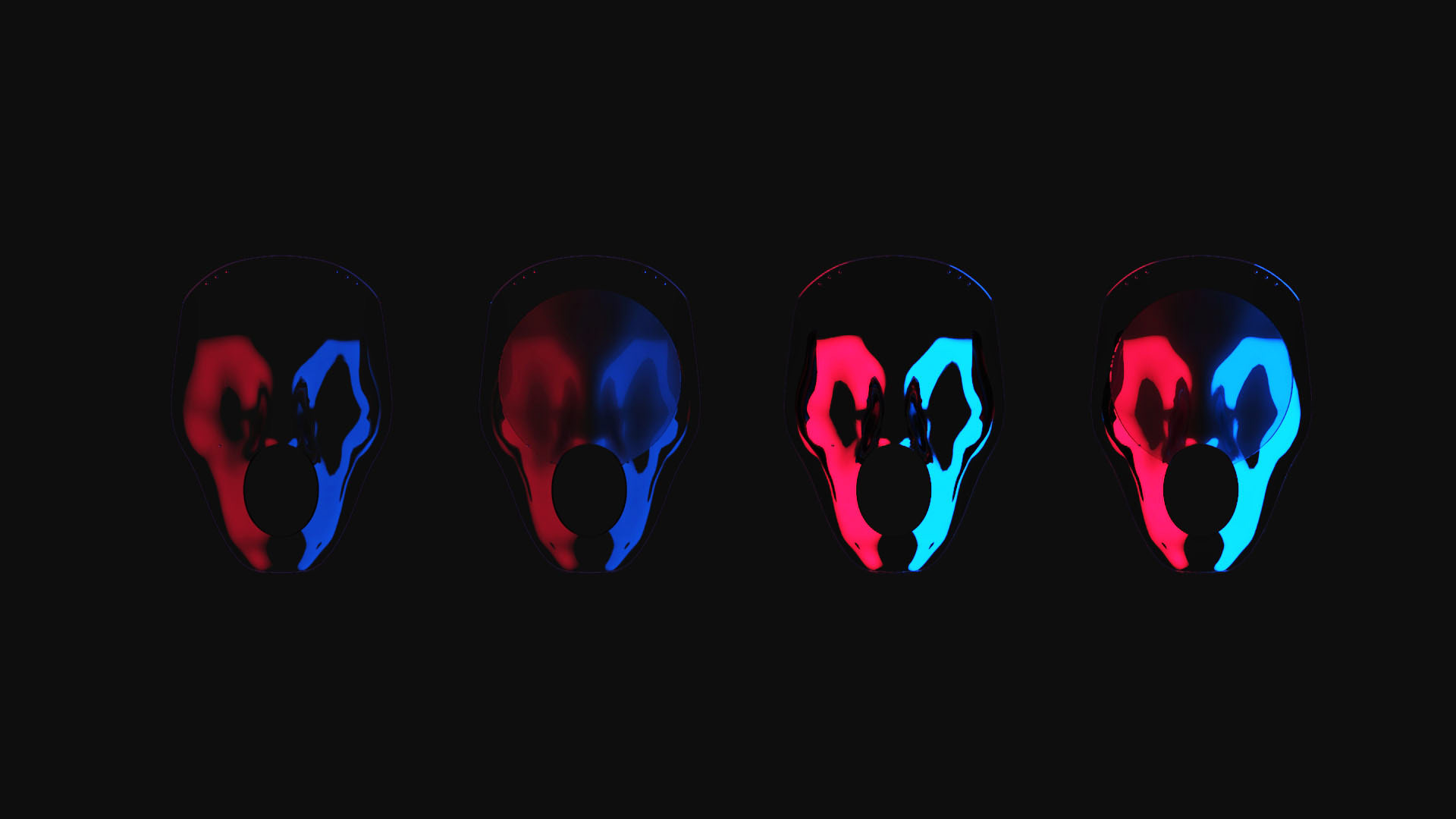 From left to right: clear mask status, clear mask with screen status, mirrored mask protection status, mirrored mask with screen status.