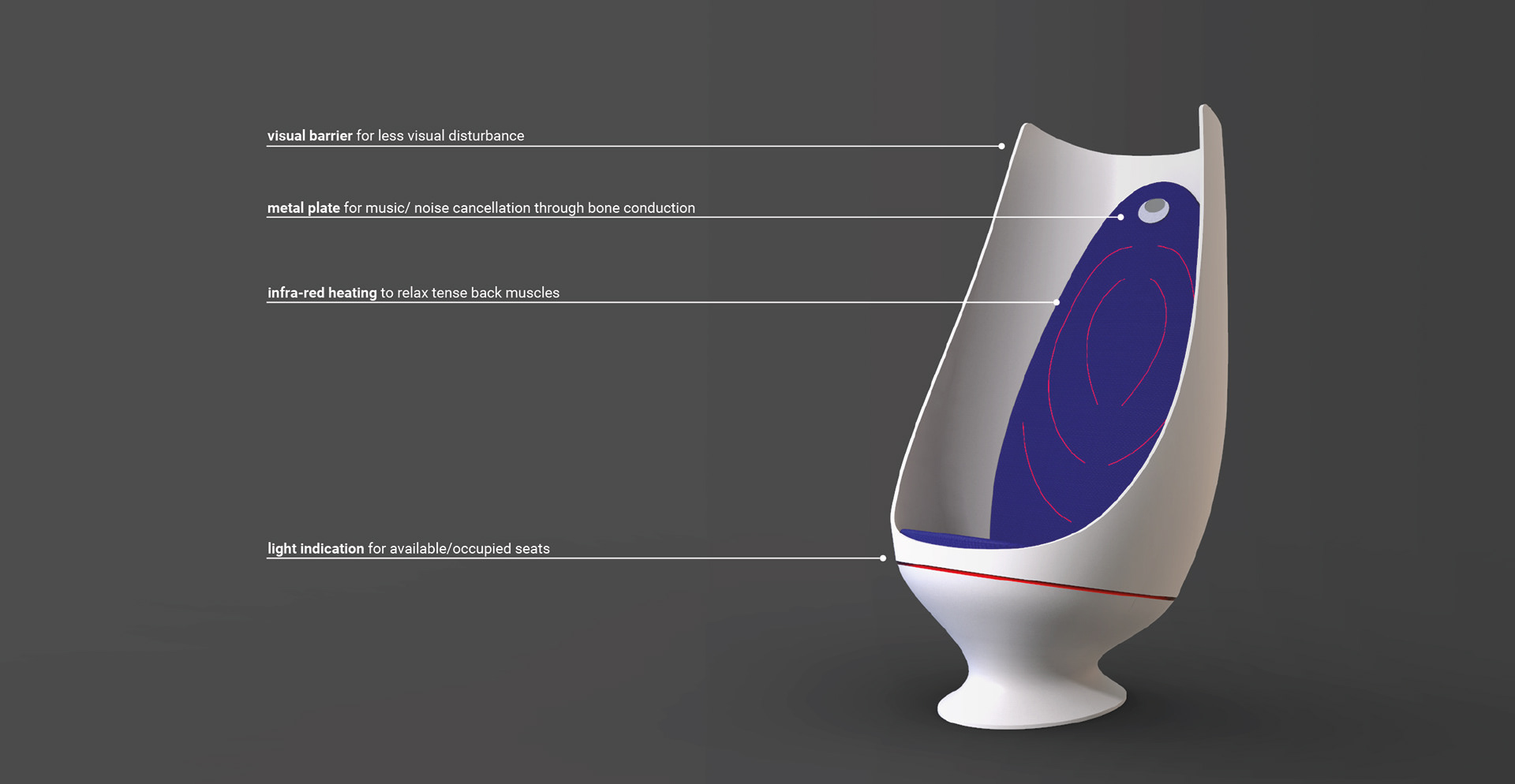 matris is a stress relieving system combined of a seat and an app, designed especiallly for autonomous vehicles used by commuters to put value into commuting time.
It was designed within the context of "digital urban space" aiming at improving our lives in the future by means of technologies.
matris is based on the assumption that a capsule system is used for autonumous verhicles in public transportation as shown in the design of "next future transportation".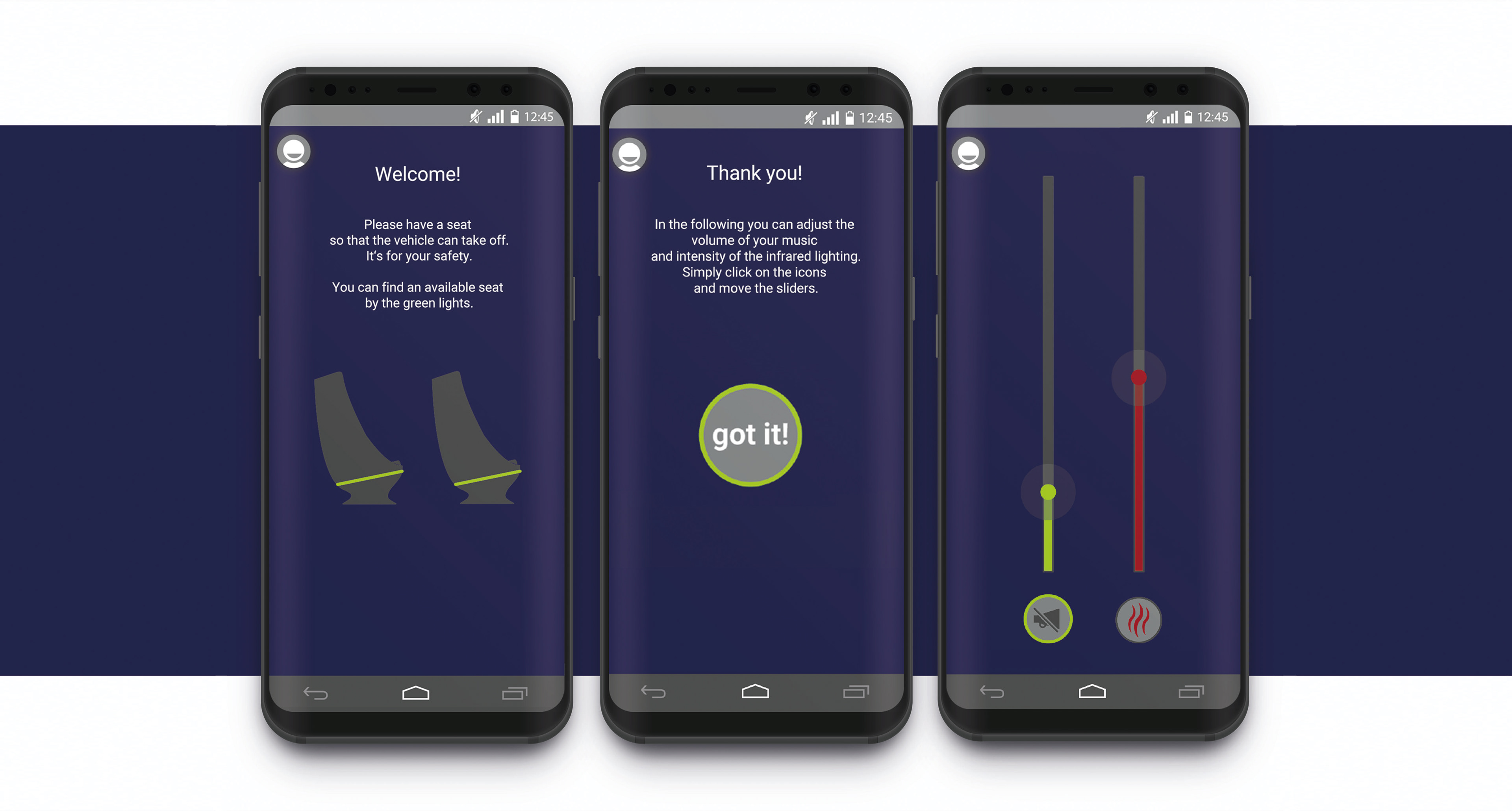 The app allows you to set up your preferred pick up and dropf off points and lets you regulate 
the infra-red heating and what is played through bone conduction.